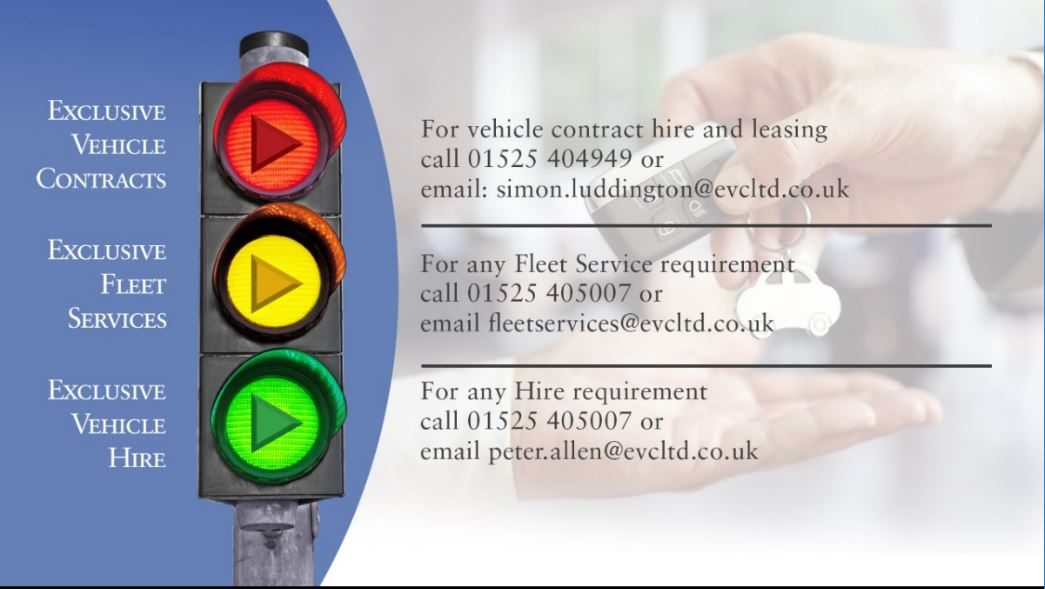 We are here to assist with all your day to day fleet requirements
Here at Exclusive Vehicle Contracts, we are a dedicated team of experienced professionals. Tailored to work with your company, using specialised software systems to manage all aspects of your fleet.
We offer:
Contract Hire
Full Fleet Management
New Vehicle Sales
Short term vehicle rental/daily hire
We deliver cost efficiency and cost-effectiveness, flexible terms, manufacturer discounts and bonuses, ordering and delivering of vehicles, maintenance and repairs, daily vehicle rental, valeting, vehicle movements, body repair, storage and disposal.